Unleash Your Creativity with the 34-Inch Precision Vinyl Cutting Plotter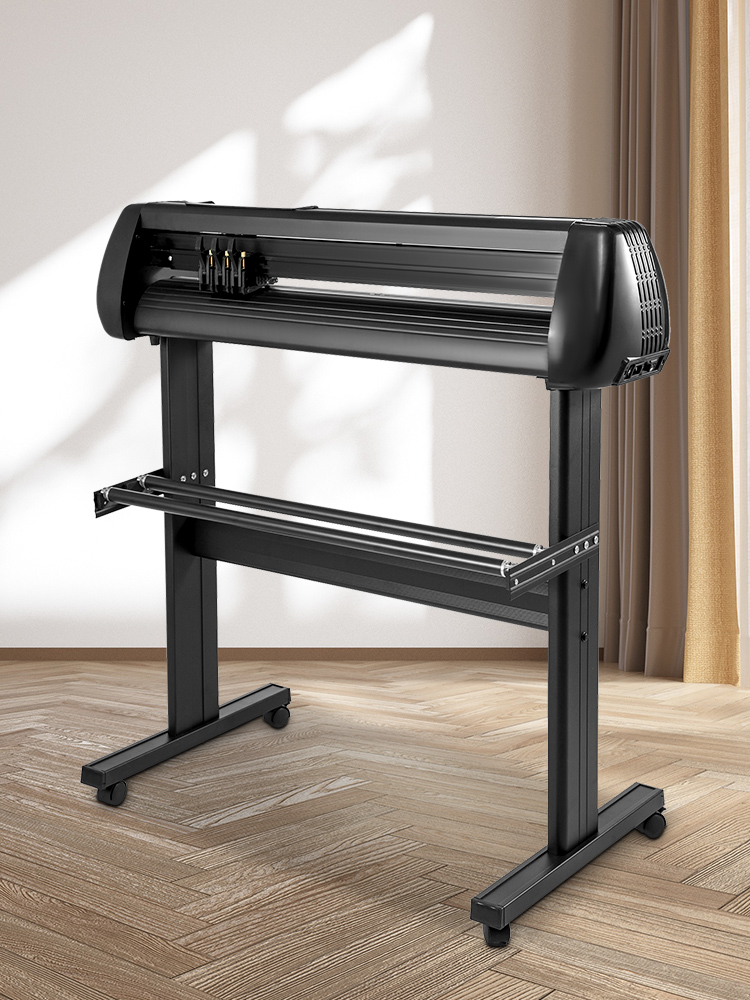 The 34-Inch Precision Vinyl Cutting Plotter, paired with intuitive Design and SIGNMASTER software, allows you to bring your creative visions to life. By providing a high degree of customization, this plotter enables you to utilize your fonts, design your shapes, and import your artistic concepts!
Notable Features
Equipped with an illuminated LCD screen and large control panel buttons for easy operation.
Adjustable speed and force settings, controlled via digital readout for precision.
Enhances creativity in advertising, architectural design, auto decoration, glass crafting, heat transfer supplementing, interior decorating, label creation, fashion designing, and more.
Boasts cutting capacity, digital control, high compatibility, and exceptional stability.
Why This Product?
Constructed for premium tough quality.
Attractively priced.
Fast and secure delivery guaranteed.
30-day free returns policy.
24/7 attentive customer service.
Key Specifications
Max Paper Feed: 870 mm (34.3 inch)
Max Cutter Width: 780 mm (30.7 inch)
Cutter Pressure: 10-500g
Cutting Speed: 10-800 mm per second
Memory: 128K-2M
Repetition Accuracy: 0.0004" (0.01 mm)
Gross Weight: 44.8 lb (20.3 kg)
Package Content
1 X 34 Inch Vinyl Cutter Plotter Machine
1 X SIGNMASTER Software
1 X Blades Holder
3 X Blades
1 X Pen Holder
3 X Cables (USB/Serial/Power Cord)
1 X USB Flash Disk
1 X User Manual
1 X Floor Stand Kit